Marquette Senior High School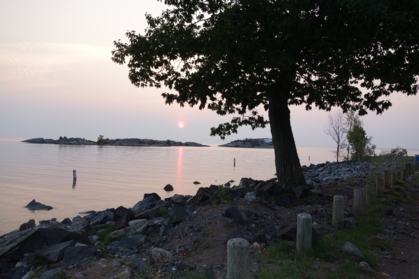 Our 55+1 reunion was postponed again because of the pandemic. However, we will still have a summer picnic. It'll be on Friday, July 9, 2021 at Marquette Commons from 4 - 8 pm. This is a BYO event and alcohol is allowed. Bring your lawn chairs so we can sit outside. Check your email for details or click on the "Contact Us" link.
*******************
55th Reunion has been postponed again due to Covid-19. There will be no reunion in 2021. The reunion will not be rescheduled until Covid-19 is no longer a threat.
It's number 55!
MSHS Class of 1965 will celebrate its 55th reunion on July 10-11, 2020.
On Friday, July 10th we will gather for a class mixer at NMU. We'll mingle, laugh and enjoy some delicious hor d'oeuvres. We'll even include a photo booth which was wildly successful at our 50th reunion.
On Saturday, 1965 grads from Marquette Senior High School will join grads from Bishop Baraga Catholic High School for our Saturday night banquet, entertainment, music and dance at NMU. We're planning a humorous tour of the Marquette of our youth as presented by a well-known local personality, listen and dance to our favorite music from the 60s and 70s and feast on some delicious food.
If you attended our 50th reunion, you know how much fun that turned out to be. We expect the 55th to be just as much fun. Mark your calendars and plan to attend.
Registration materials will be available in February. The fee will cover both days.
MSHS-BBCHS 1965 2019 Summer Picnic
MSHS and BBCHS classmates enjoyed another terrific summer picnic on July 12, 2019 at Marquette Commons. Altogether, there were 64 classmates and guests at this year's event. Now, we're looking forward to our 55th reunion on July 10-11, 2020. If you're a MSHS 1965 grad but not a website member yet, click "Join Here" or "Contact Us" for more information.
MSHS 1965 has its 3rd Annual Picnic
July 21, 2018
More than 45 classmates and guests braved inclement weather to enjoy our 3rd annual picnic - this time at the covered shelter at the Island. The rain stayed away and the tarps we hung protected us from the cold north wind. But the weather couldn't dampen our spirits or make this picnic any less fun. We had a great time with classmates coming from as far away as California and Virginia. We're all looking forward to next year's picnic and our big 55th reunion in 2020. Check out the latest pictures on the Class Picnic Photos link.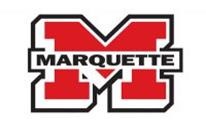 All 1965 graduates in one place!
You heard right - MSHS Class of 1965 and Bishop Baraga High School 1965 alums enjoyed a summer picnic on July 8, 2017 at Marquette Commons. Since most of us are celebrating our 70th birthdays in 2017, this was also our birthday party. We had registrations from 47 MSHS and 18 BBHS grads and guests. We ate pizza and Greek salad from Vango's and relaxed under the canopy outdoors in near-perfect weather.
If you are a member of the MSHS Class of 1965 but are not a registered website user, please send a message on the "Contact Us" link on the left side of the page to get more information.
2016 picnic a success in spite of the rain
We had a picnic on September 10, 2016 at The Island. Although the weather didn't cooperate, we had a great time. Twenty-five classmates attended with another 12 spouses and guests. Plenty of food, good conversation and a chance to get reacquainted with some classmates we hadn't seen in a long time. Check out the pictures on the Picnic link.
MSHS 50th Reunion held in 2015
Marquette Senior High School Class of 1965 - the first to graduate from the new high school - held its 50th reunion on July 24-25, 2015. The reviews are in - what a fabulous event it turned out to be!! Classmates raved about our Friday night mixer, the school tours of Graveraet and Marquette Senior High School and the Saturday night party. The music, the food, the dancing and especially the camaraderie were awesome. Everyone agreed this was the best reunion ever.
About 100 classmates attended along with spouses and guests with total registrations of close to 170. Whether attending for the first time or attending their 6th reunion - classmates enjoyed talking and laughing with one another. We were like old friends. Can't get any better than that.
Are you a MSHS 1965 grad who hasn't registered for the website?
The MSHS1965.com website includes pictures of our reunions and oother events, an active message board and classmate profiles. If you are a member of the MSHS Class of 1965 but haven't registered for the site, click "Contact Us" on the left.